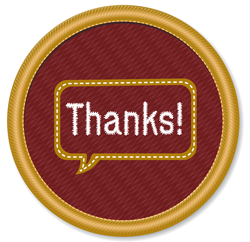 Welcome to the Outstanding Service Awards (OSA) Commendation Form, designed to recognize Scouters for their outstanding contribution to Scouting.
Please fill out, to the best of your ability, the following information with respect to the Scouter you would like to commend for their hard work. Or, if you are a Scouts Canada member, you can also commend someone by looking up their profile in MyScouts.ca and clicking the 'Add Commendation' option in the left hand menu.
If you encounter any difficulties, please contact the Help Centre: helpcentre@scouts.ca.